when it comes to investing in equity, many investors struggle to decide between stock markets and mutual fund investing. read this write-up that explains in a brief what key differences are there between the two and which could be a better investment option for you.
understanding the stock market and mutual fund investing
when you directly buy shares of a company listed on the stock exchange, it is stock market investing where you earn profits when you sell shares at a price higher than the purchase price.
when you invest in a mutual fund, you invest in a fund portfolio that comprises shares, bonds, fds, etc., managed by a fund manager.
difference between stock market and mutual fund investing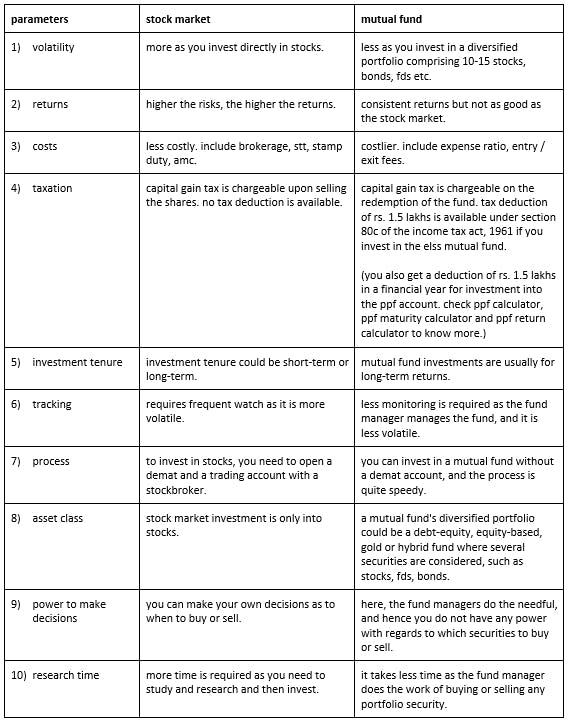 the bottom line
investing in the stock market could fetch you higher returns if you already have mastered picking stocks. however, if you want a safer investment option with moderate returns, mutual funds will be the best choice.
check how much you need to invest in a ppf account, its maturity and the return by using ppf calculator, ppf maturity calculator and ppf return calculator.