a credit card is a payment device issued by financial institutions from which the cardholder borrows funds to pay for goods and services. 
in lieu of this facility, the borrower must return the amount spent along with any applicable interest or charges. the repayment can be made in one go or in some time.
should you use a credit card?
quite often, credit cards are seen as a sign of financial stability (and adulting). 
it shows that you have been wise with your finances, because banks and similar financial institutions trust in you repaying the credit amount. 
however, one may still wonder, 'is a credit card right for me?' the following reasons tip the scales in favour of 'yes':
getting a new credit card showers you with several one-time bonuses and welcome gifts.
for most spends, if not all, your credit card can fetch you cashback points that you can redeem for cash or goods and services.
fuel surcharge waiver for refuelling your vehicle at select partners or for a spend of a specified amount.
some credit cards come bundled with insurance coverage for accidents, card losses, and even international hospitalization charges.
you can enjoy some liquid cash in your bank account and readily available at your disposal for a few days until you pay your credit card bills.
credit cards offer higher safety as you can raise disputes on unauthorized transactions and have them reversed. with debit cards, such fraudulent activity results in instant debiting of funds from your account.
maintaining your credit card inculcates financial discipline while also building your credit score. as such, you can be entitled to higher loans and borrowings if your credit score is impeccable.
some credit cards offer a cash advance facility. and while the interest rate for this service can be relatively high, it can help you out of a financial crunch.
credit cards have gradually found universal acceptance as small and large merchants accept card payments. some vendors continue to prefer credit cards over debit cards.
if you are wise with your money, the above reasons should be enough to get you to apply for a credit card.
types of credit cards
different types of credit cards serve different purposes. typically, credit cards are known to perform spectacularly in the following segments:
retail shopping and lifestyle
travel and hospitality
rewards
entertainment
low annual fees
fuel
elite
partnership and co-branding
eligibility for credit cards
the eligibility for certain types of credit cards varies with the credit card provider. however, some basic eligibility criteria are as follows:
individual must be a legal adult (that is, 18 years or older)
they should have a regular source of income (could be a salaried employee or self-employed)
they must have a high credit score (preferably 750 and above)
if you satisfy the above conditions, you have a strong chance of getting your credit card application approved. 
but before you are ready to turn in your credit card application, here are a few documents that you must keep at hand:
identity proof: any government-issued identity proof, such as a passport, driver's license, pan card, aadhaar card, voter id, or employee id for government officials.
address proof: rent agreement, bank passbook or statement, telephone/water/electricity/credit card bills, property tax, any id proof mentioned above that contains the address.
age proof: birth certificate, secondary school certificate (class 10) mark sheet, receipt of lic policy, or pension payment order, or any id proof mentioned above containing the date of birth.
income proof: latest 3 months' salary slips or 6 months' salary account bank statement for salaried employees; latest itr displaying the income and/or other certified financial documents verifying business continuity for self-employed businesspersons.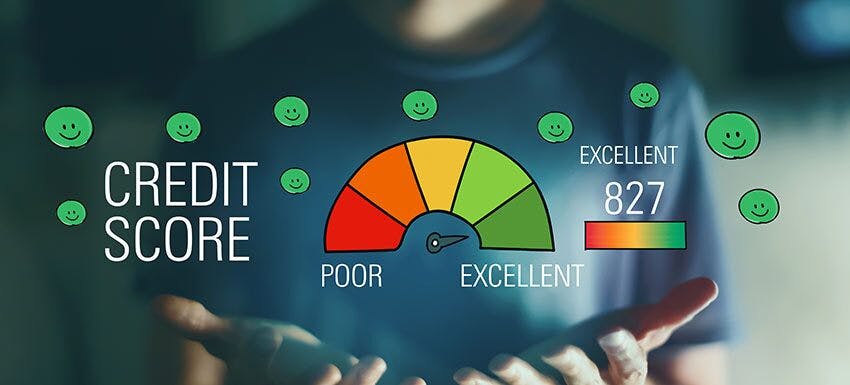 source: icicibank.com
how does one apply for a credit card?
banking and financial institutions are making it progressively easier for individuals to apply for and obtain a credit card. you can do it in the following ways:
apply online
visit the credit card provider's website and fill-up the form with all the basic details, such as your name, contact number, and contact details.
a bank representative will get in touch with you and guide you through the application process.
upon successfully accepting your application, a representative may visit you to collect and verify your documents.
apply offline
visit the bank branch and talk to the representative in the credit card section.
depending on your needs, the representative may recommend a suitable credit card.
fill out the application form and submit your kyc details and documents.
fees and charges
the different fees and charges levied by credit card companies are as follows:
duplicate statement fee: a fixed sum charged against the cardholder's account when they raise a request for a duplicate statement in print.
gst: the goods and services tax (gst) is a charge for every transaction made through a credit card. the tax depends on the nature of the product or service, the rate of interest that it attracts, and the volume of the transaction.
over-limit fee: if the cardholder spends sums greater than their credit limit, the provider may charge an over-limit fee.
late payment fee: this sum is a penalty amount above and over the interest charges for missing a payment deadline. apart from attracting a fine, the late payment also hurts your credit score.
foreign currency transactions: a fee as a percentage of the transaction for payments made overseas.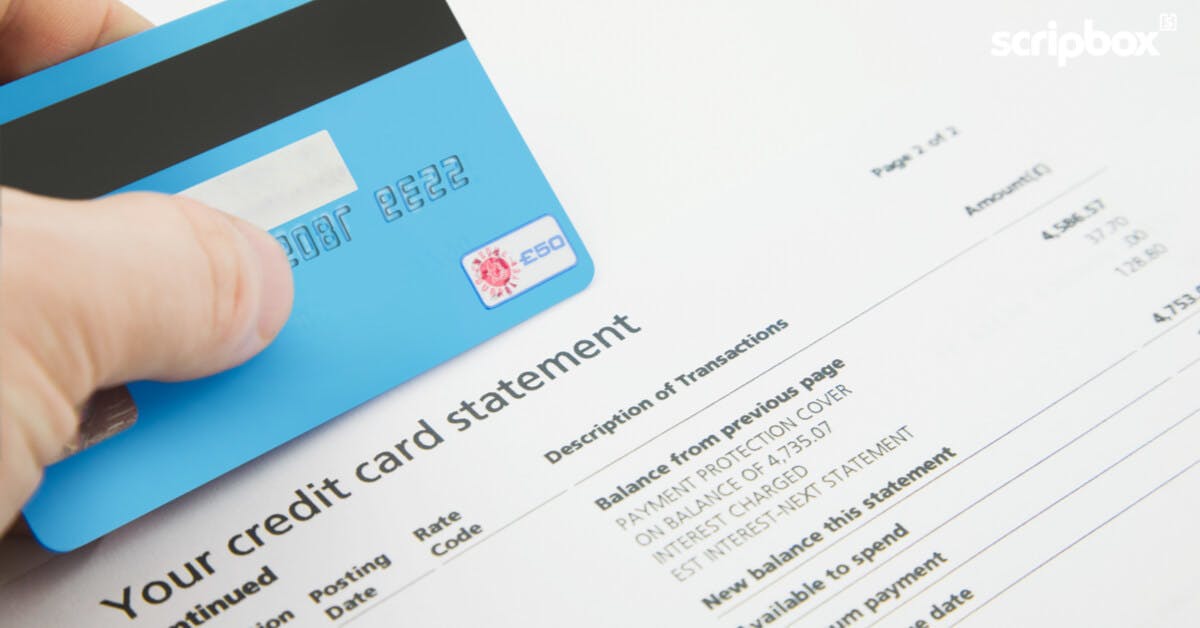 source: scripbox.com
payment of credit card bills
all credit cards carry a billing date when the credit card statement is generated. the different terminologies involved are as follows:
total amount due: total credit standing against your card.
minimum amount due: the minimum repayment to avoid any late payment charges.
billing date: date when the statement is generated.
billing cycle: the period between two consecutive billing dates.
reward point balance: number of reward points that your card has accrued.
conclusion
credit cards ensure that you have liquidity in your bank account without compromising on your purchasing power. as such, they can be an excellent instrument to make instant online and offline payments. 
provided that you practice financial discipline and make timely repayments, using a credit card will be a hassle-free experience.